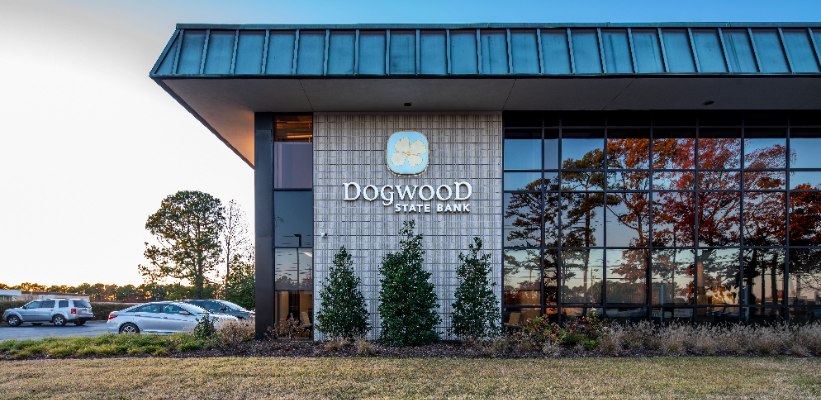 About Us
Serving 7 locations across our communities in North Carolina
About Dogwood State Bank
Dogwood State Bank is a North Carolina state-chartered community bank headquartered in Raleigh with approximately $1 billion in total assets. The organization provides a wide range of banking products and services through its online offerings and branch offices throughout North Carolina.
In May of 2019, Dogwood completed a $100 million recapitalization of Dogwood State Bank creating a dynamic organization poised for growth. Dogwood's Board of Directors and Executive Management team bring a collective strength of over 200 years of banking experience, positioning the organization as an industry leader.
Dogwood is focused on becoming the bank for businesses, business owners, professionals, and their employees and redefining what it means to BANK LOCAL. By leveraging leadership, investing in technology, and committing to personalized, superior customer service, Dogwood is changing the landscape of community banking.
Dogwood has 7 locations serving communities across North Carolina:
Raleigh
5401 Six Forks Road, Suite 100
Raleigh, NC 27609
Morehead City
5039 Executive Drive
Morehead City, NC 28557
Greenville
4051 S. Memorial Drive, Suite B
Winterville, NC 28590
Wilmington
1131 C Military Cutoff Road
Wilmington, NC 28405
Charlotte
5955 Carnegie Boulevard, Suite 200
Charlotte, NC 28209
Sanford
2222 Jefferson Davis Hwy
Sanford, NC 27332
Fayetteville
225 Green Street, Suite 102